R.E.A.L. Productions llc offers professional Sales, Service & Installation of Commercial and Residential Audio Video Equipment
as well as High End Surveillance Systems, Stage Lighting & Home Automation Systems.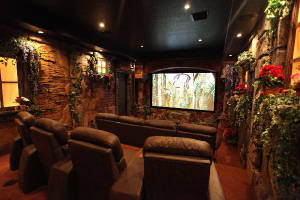 © Copyright 2007 R.E.A.L. Productions llc ©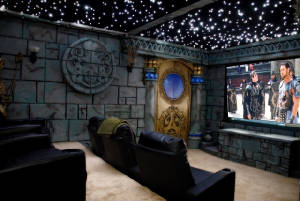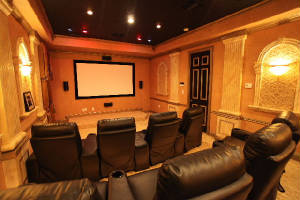 © Copyright 2007 R.E.A.L. Productions llc ©
Did you ever leave your house and forget if you locked your front door? Install one of our home automation systems with a motorized deadbolt
and you'll never second guess yourself again, just log on to your home with your iPhone, smart phone or anywhere you have web access
and instantly lock or unlock your doors.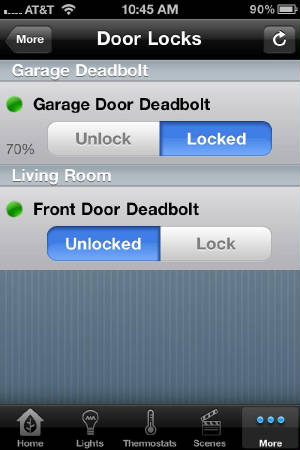 Don't like walking into a dark home? With our automation system, punch in your user programmable pin code at your Deadbolt and instantly
turn on your Living room lights, Kitchen lights, whichever lights in your home you prefer. You have full control of all lighting remotely from any web
enabled Smart Phone or device at any time 24 hours a day 7 days a week.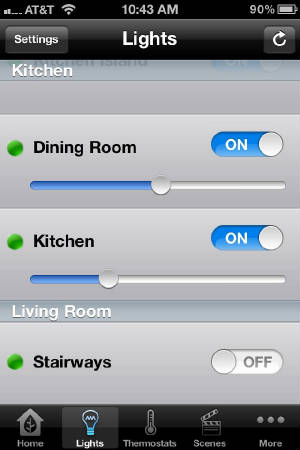 Why have the ceiling fans or your Hot Water Heater run 24 hours a day? With our Automation system, you can program the ceiling fans
in your home to turn off at 9am every morning and turn back on at 5pm.
Your Hot Water Heater is a big portion of your electrical bill, program it to only turn on and off before you get ready for work and before you
arrive home from work for instance 5am-7am and again at 6pm-8pm. What if you are coming home early and want hot water sooner?
Turn the Hot Water Heater on with your Smart phone and have hot water ready when you get home, no more pins falling off of the timer dial
or going out to the garage or in a dark closet to turn the water heater on, it's all done anywhere you have internet access !!!
After installing a system in a clients home, the first month they immediately noticed a $100 REDUCTION in their electrical bill with just automating
the Hot Water Heaters. That's a HUGE SAVINGS !!!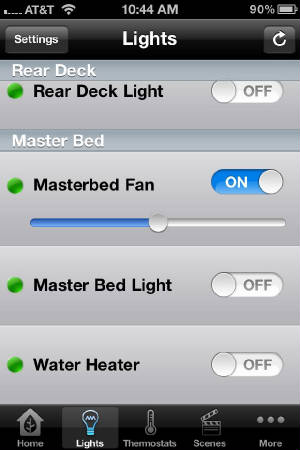 You can even control your Heating and Cooling. Wouldn't it be nice to have the ability to turn the AC down to 75 degrees on the way home
instead of walking into a hot humid home? This is perfect for the vacation or rental property that you own. The Thermostat is fully programmable
for automated temperature control of your home 7 days a week any time and day of the week and any temperature you would like.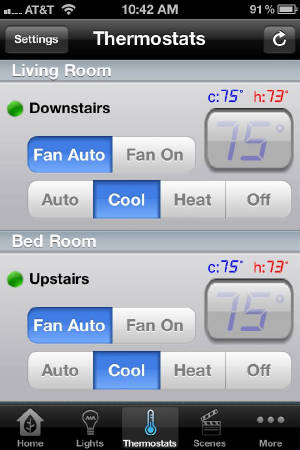 We sell and install High End Surveillance Camera Systems that you can view live from your iPhone or other smart phone 24/7!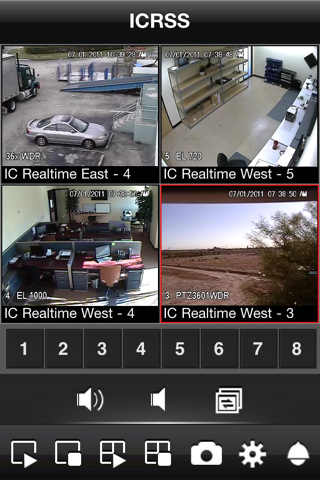 Actual License Plate Recognition at night in total darkness except for vehicle lights at 50' + away !!!
Actual Night Time License Plate Capture at 50' awa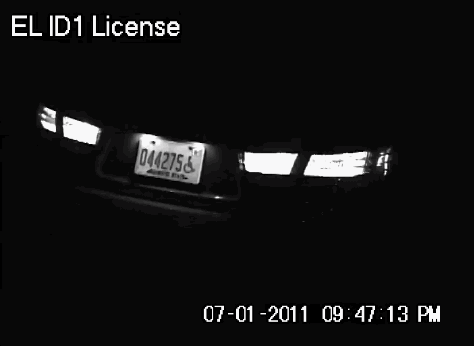 Actual Night Time License Plate Capture at 50' away
Please take a look at any of our 5 Star Customer Testimonials and Reviews to see what they have to say about us.
Click here .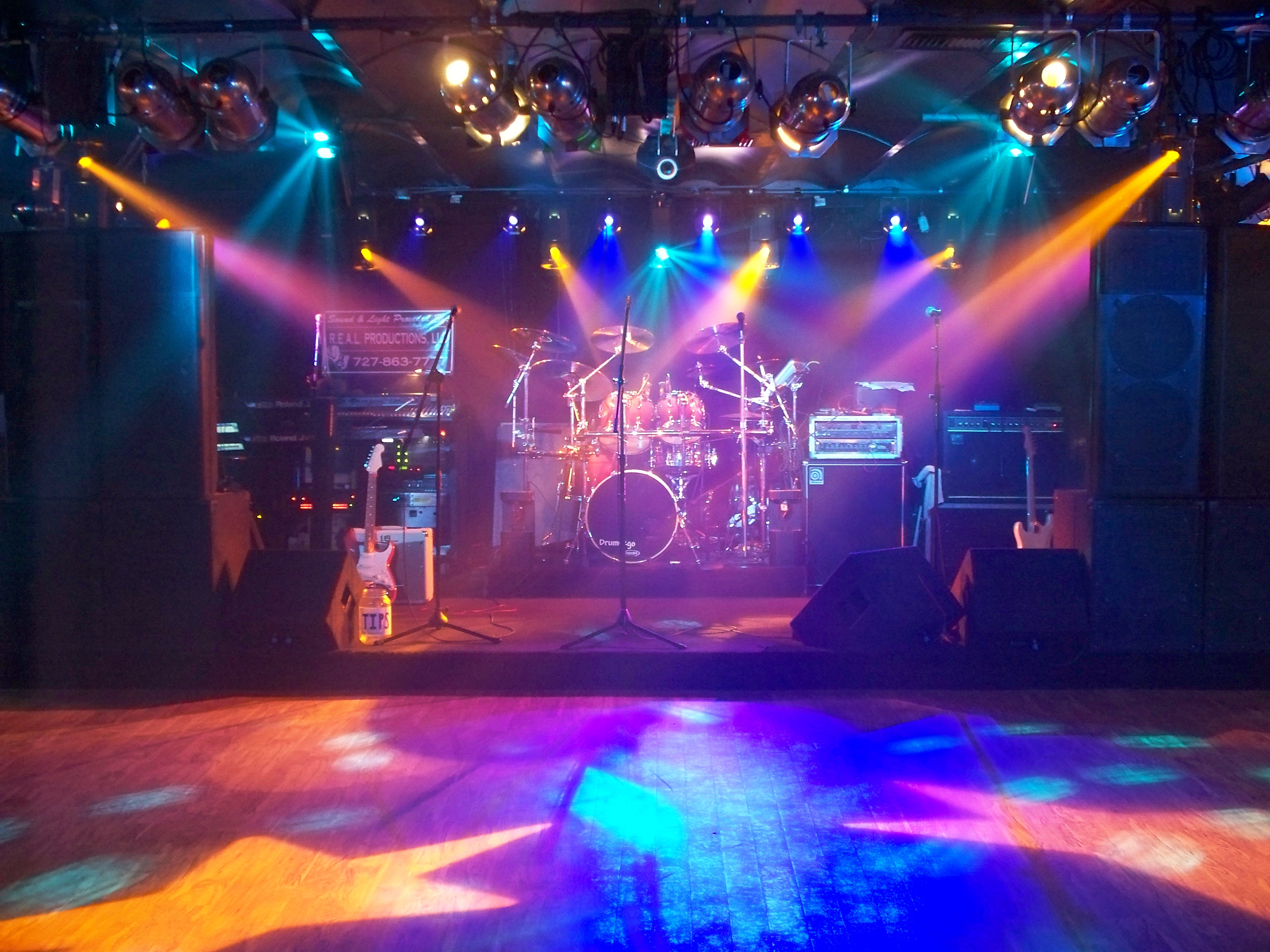 © Copyright 2007 Robert Ehlers - R.E.A.L. Productions llc ©
Also available is our 28,000+ watt Pro Audio Sound and Lighting System for rental*
Nativity Line Array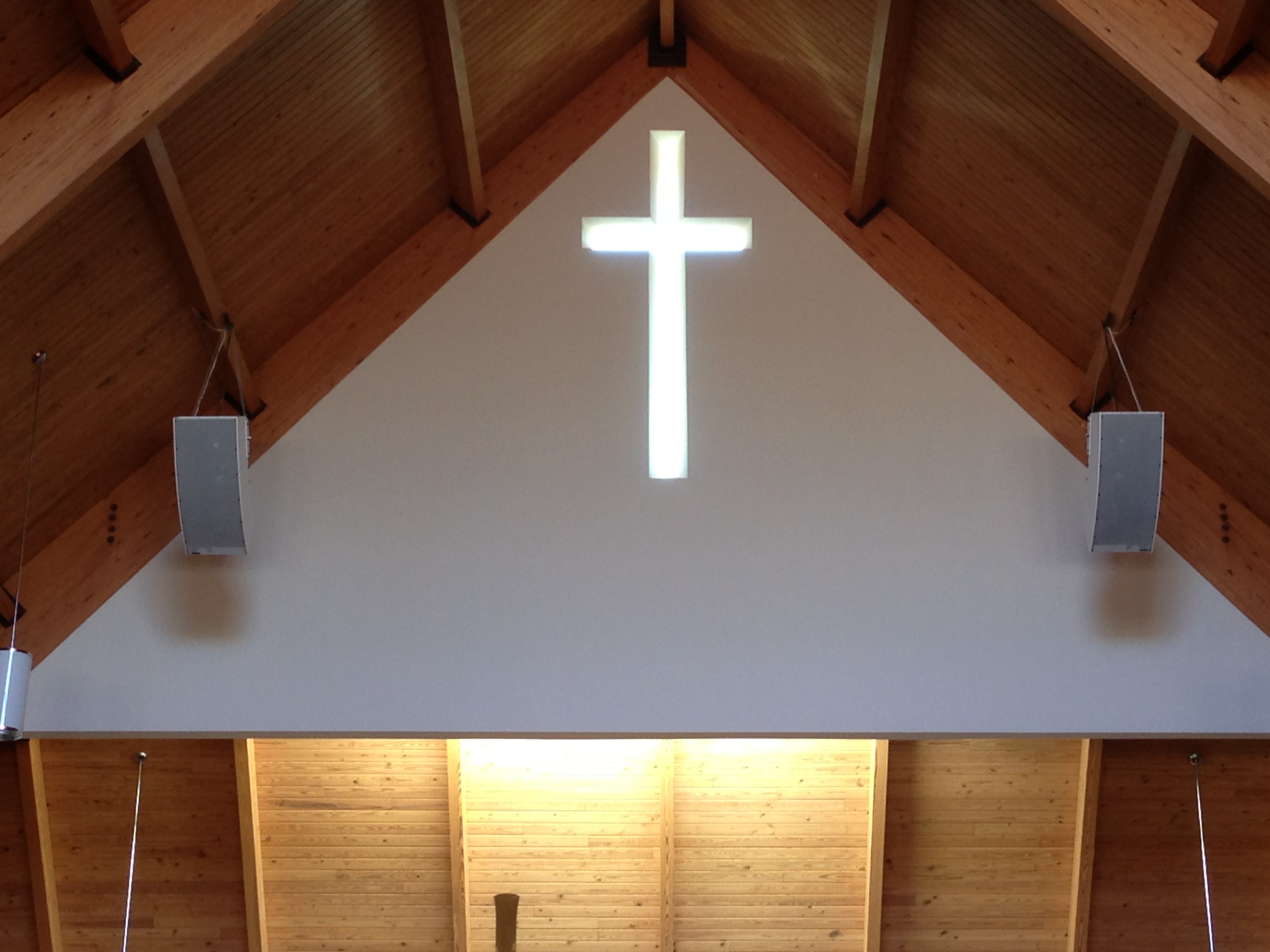 © Copyright 2007 REAL Productions llc ©
Some of our client list includes:
St. Lukes Cataract & Laser Institute, Gold's Gym,
Show Palace Dinner Theater, Palace Grand,
Pasco County Health Department, Sherwood Florist,
Heritage Pines Community Performing Arts Center,
Beacon Woods Civic Association, Doran Chiropractic,
Terlep Chiropractic, WMNF Radio, Summertree, just to name a few.
Phone: 727-863-7777